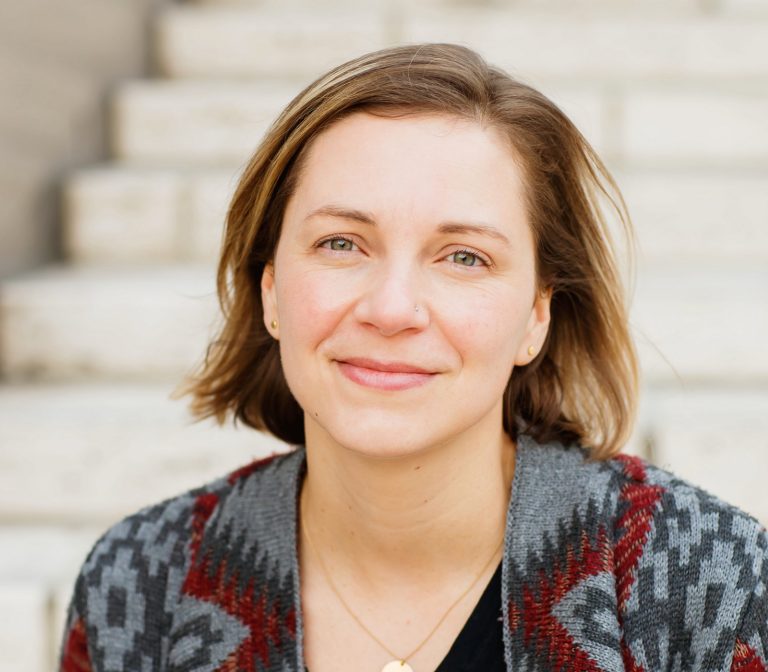 Hi! My Name is Corinne (kuh-rin) (she/her)
I am a licensed therapist in Los Angeles, and I'm here to help you move on from feeling lost, confused, overwhelmed, and stuck and finally reach a place of purpose, strength, calmness, and joy. Whether you are struggling with depression, anxiety, trauma, grief, lack of self-worth, or self-doubt, you are in the right place.
I help people uncover the root causes of their issues and find a way out. Therapy can be difficult, but it can also lead to that heavy weight finally being lifted off your chest, allowing you to breathe easily for the first time in a long time. For individuals who feel like they have been holding their breath for years, therapy can help you finally experience deep, rejuvenating breaths, starting with a large sigh of relief.
If you are ready to put in the work, you will be surprised by how much positive change therapy can bring into your life. It not only has the ability to create more happiness in your daily life, but it can also improve your relationships and your ability to be more successful in your life goals and career.
You have been struggling for far too long and have not found relief.   
You need an expert who truly knows what it takes to help you find relief and get you back on track with your life and career. I am ready to help!
My Approach to Therapy
As a therapist, I actively participate in therapy conversations, providing feedback, teaching you skills, and helping you work through problems or unhealthy patterns.  I teach coping strategies and boundary setting and help clients build stronger, healthier relationships not only with others, but also with themselves.  This deep foundational work can positively affect every aspect of your life, including your mood, relationships, career, and how you feel about yourself and how you fit into the world.
In our sessions together, you will feel supported and safe while also challenged in ways that will help you grow. Healing can include feeling and recalling difficult emotions and memories. In these moments, I provide the calm, compassionate, and grounding force to help you weather the storm and find the light in the darkness to guide your way out. Even though therapy is sometimes emotionally challenging, it can also be a place to laugh, be silly, and explore life in humorous ways. I am always ready to talk extensively about the most challenging topics, but I am also always ready to laugh and use humor as a way to heal.
Inclusive, Affirming, and Informed Therapy
I am a body-positive, sex-positive, LGBTQIA+ affirmative, consensual non-monogamy-friendly, and kink-informed therapist. Our relationship with our body and our sexuality is an integral part of the human experience, and I enjoy helping people develop healthier relationships with themselves and their sexuality and have more satisfying relationships with others.  I welcome all clients into my practice, regardless of their sexual orientation, preferences, practices, identities, or relationship styles.
I continually work at being a culturally sensitive counselor, respecting the beliefs, perspectives, and values of my clients that are different than my own.  I am always doing my own internal work in continually assessing my own biases and assumptions and educating myself on cultural and identity issues so that I can best help my clients in a way that supports their values and beliefs.  I do my best to consider all aspects of my clients' backgrounds, beliefs, values, and worldviews when selecting treatment approaches.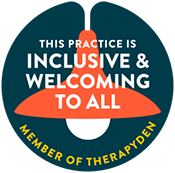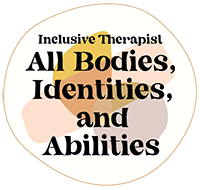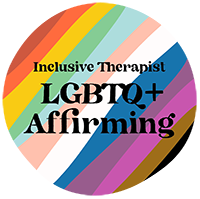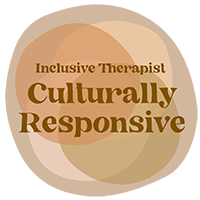 Theories and Techniques 
Research shows that the therapeutic relationship—how connected you feel with your therapist—is one of the strongest predictors of successful treatment, but for those who are curious about what specific theories I pull from in my therapy work:
Cognitive Behavioral Treatment (CBT)
Holistic Therapy
Mindfulness-Based Cognitive Therapy
Attachment Theory
Motivational Interviewing
Humanistic/Person Centered
Existential Theory
Each client is unique; therefore, I tailor my approach to use the most effective strategies that I believe will best meet each client's individual needs, strengths, and therapy goals.  I continually assess the progress of the treatment along the way and adjust my approach based on client feedback and outcomes. If clients are interested, I also enjoy incorporating mindfulness, meditation, relaxation exercises, and other such coping techniques in their treatment.
Leadership Roles and Professional Activities
» Currently, I serve as California Association for Licensed Professional Clinical Counselors (CALPCC)  Los Angeles Regional Chair, a position I started in July 2022
» I served as a Board Member for CALPCC from 2019-2022
» I frequently participate in professional advocacy, education, and mentorship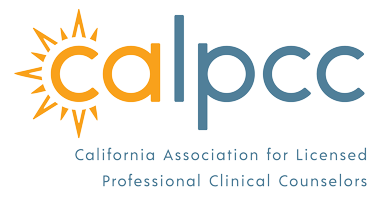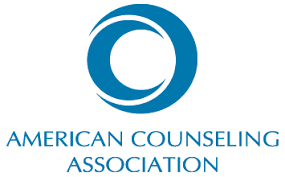 Licenses & Certifications
California Licensed Professional Clinical Counselor (LPCC) license #4467
Michigan Licensed Professional Counselor (LPC) license  #640103640
Colorado Licensed Professional Counselor (LPC) license  #0017294
National Certified Counselor (NCC) #310168 from the National Board for Certified Counselors
Want to Know More?
Like many who live in Los Angeles, I am a transplant. I was born and raised in the Northeast (Vermont) and have since lived in New York, the Midwest (Michigan), and finally California in 2015.
In my free time,  I like to explore new places and try all the delicious food Los Angeles has to offer.  I also love spending time with my husband, my dog, and my friends and family.  I try to enjoy the amazing LA weather whenever I can and spend a lot of time outside gardening, hiking, biking, and rock climbing. When I'm indoors, I enjoy relaxing, reading a good book, or watching TV and movies.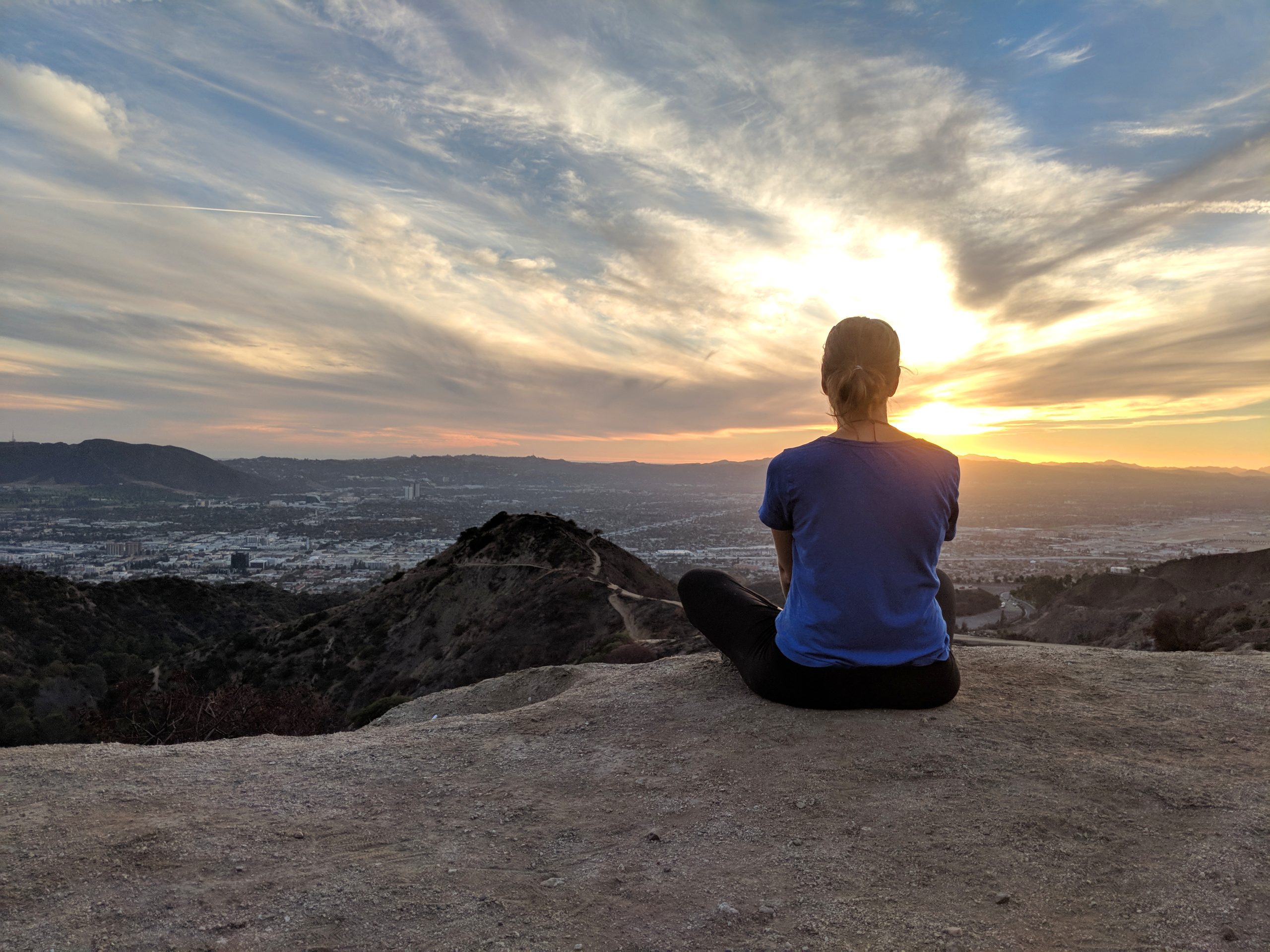 Ready To Start Finding Relief?
Use my convenient Online Scheduler to set up a Free 10-15 minute phone consultation. During the call, we can set up our first session, and I can go over what to expect.