---
You Feel Lost, Confused, Anxious, Depressed, and Stuck in This Place.  
You are finally pursuing your dream career and fulfilling your life aspirations. You have everything you ever thought you would need to be happy and successful, but instead, you feel stuck, lost, stressed, and unhappy. You keep hoping you will wake up the next day feeling better and are confused about why you don't. Whether it is depression, anxiety, lack of self-worth, feeling like an imposter, or even panic, you are completely overwhelmed and feel like you barely get by each day.
You Feel All Alone
It seems like everyone else has it all figured out but you, leaving you feeling isolated and alone.  Your family has always struggled to understand, so you cannot go to them for help.  You have supportive friends, but they are in a different place, with more confidence and success.  You also don't want to burden them, so you keep it to yourself.  You feel like you are wearing a mask everywhere you go just to fit in and fear being "found out."
You Have No Idea Where to Go From Here
You have tried so many things to feel better, but nothing seems to work, and you have no idea where to go from here.  Even worse, you feel like you are spiraling and are scared of where it might lead.  Could things get worse?  You feel like you are already underperforming, overwhelmed, and at times paralyzed to act.
You've been hoping that things would get better for a long time now, and now you are exhausted, and it's becoming clear that no matter what you do, things aren't going to change without getting help. 
Hi, My Name is Corinne (kuh-rin) (she/her)
I help individuals in their 20s and 30s find relief, direction, purpose, strength, and happiness and help them feel more in control of their life. I want to help you uncover all the ways you are being held back from being happier and more successful in your life and career. I will help you connect with yourself and your true potential so that you can take on more challenges, be more creative, and have a life filled with more joy.
Together, we will work to understand the root causes of your current challenges. This may involve exploring your past and identifying unhealthy patterns or beliefs that are holding you back.  Once we develop this understanding, I can help find actionable steps and strategies to find relief and ways to start thriving in your present day. By doing this work, you can rebuild a stronger foundation for your life, creating long-lasting positive changes in your future.
What is Therapy with Me Like?
Working with me, you will find that I am a down-to-earth person who is compassionate, calm, open-minded, honest, and easy to talk with.  I am actively engaged in therapy sessions, asking questions and providing feedback. I balance being supportive with also challenging my clients in ways that help them grow. With all of my work and life experience, I feel incredibly comfortable talking about even the most difficult, uncomfortable, and painful topics. When you are ready, I will hold space for these conversations and help you find a resolution or release.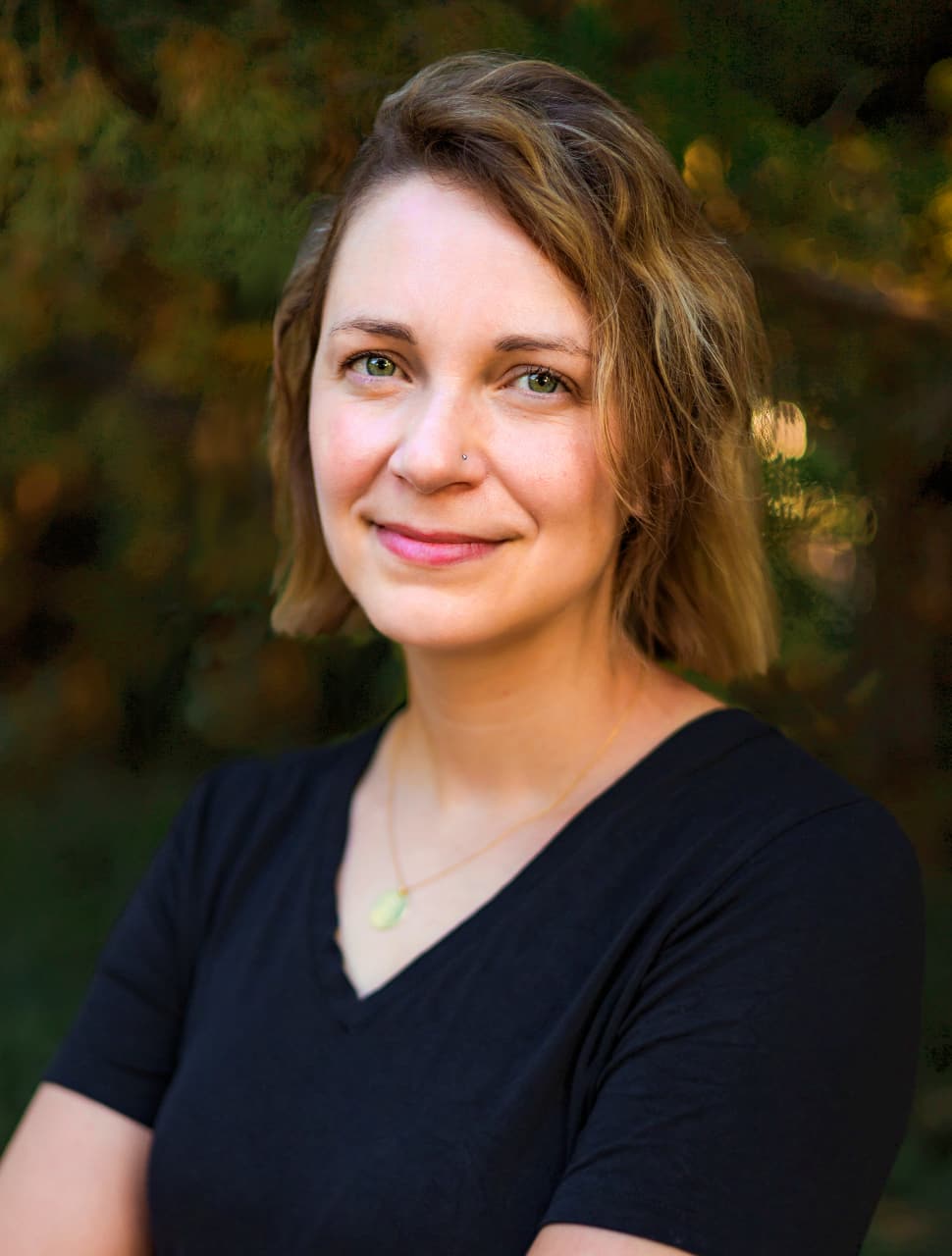 Corinne has been working as a therapist since 2012 and is currently working as a therapist in Los Angeles (Los Feliz).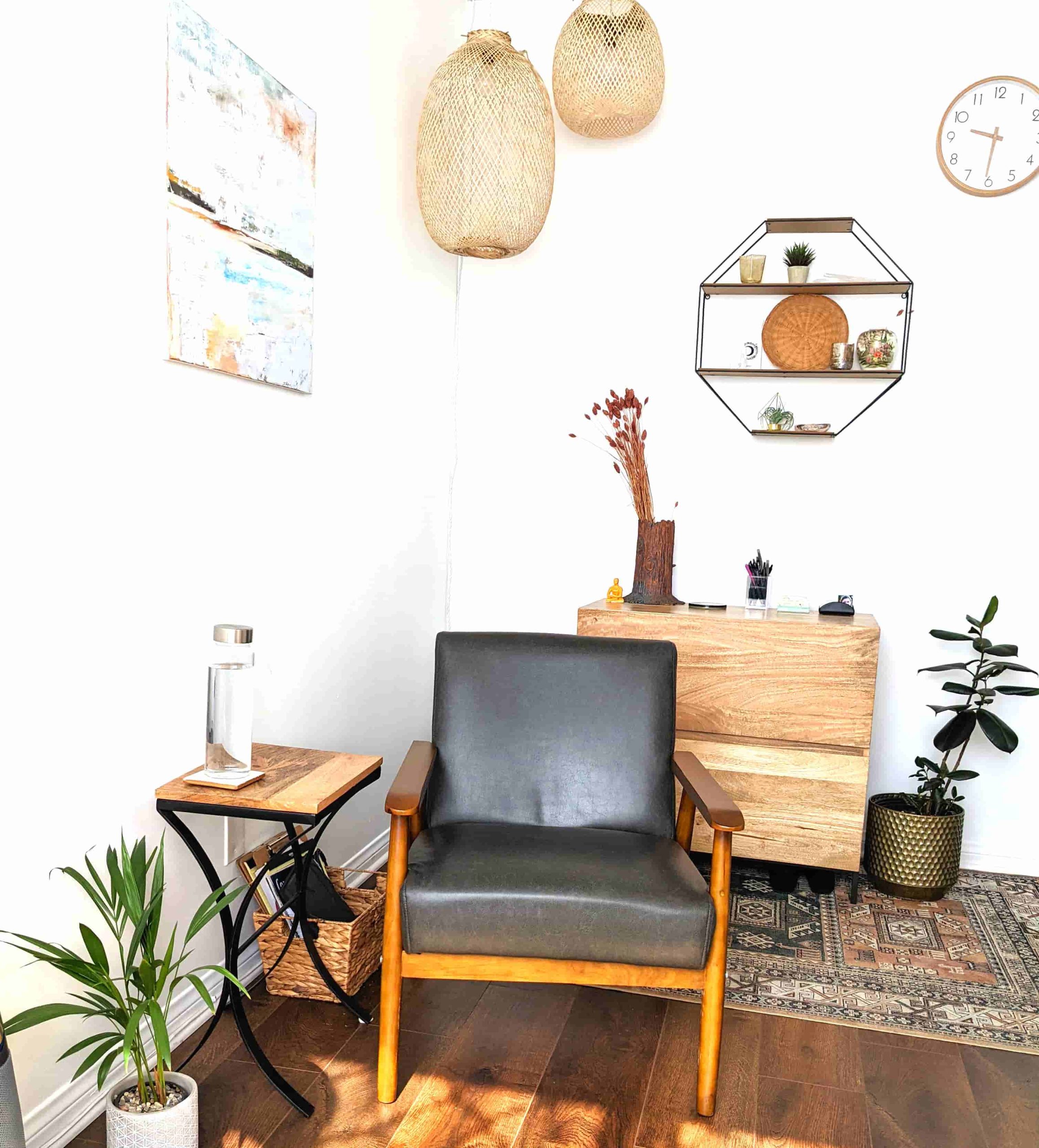 Helping Individuals To Overcome:
Stress and Anxiety

Fear or Panic

Feeling Down or Depression

Imposter Syndrome or Low Self-Worth

Trauma

Grief or Loss

Issues at Work-Related Related to the Above-Stated Concerns.
Who Do I Work With?
I am passionate about working with adults (<18 years) of all gender identities, sexual orientations, races, and ethnicities, including marginalized groups. I am trained in many modalities and work with a variety of issues and populations, but specific populations I work well with include:
---
Interested in Working With Me and Want to Know the Next Steps?
Are you ready to start waking up with more energy, purpose, and joy in your life? Start by scheduling a free 10 to 15-minute phone consultation.  I would love to learn about you and share how I might be able to help with your specific situation and goals! If my services are right for you, we can set up our first session during the call.
---
Still Unsure if I Am the Right Therapist For You?
Finding the right therapist is essential, as one of the main predictors in determining your success in therapy is the relationship you have with your therapist! It is crucial to find someone who you feel understands you, who you feel comfortable with, and who you feel you can trust. You need to trust your intuition and may have to "shop around" a bit to find the right one—but it's worth the effort.
Please take your time reading through my website to get to know me and my practice. Feel free to schedule a consultation to see if we "click," or reach out if you have any questions about me or my practice!
---
Office Address: 1910 Hillhurst Ave, Los Angeles, CA 90027